The new General Data Protection Regulation (GDPR) is set to take effect on May 25th across the EU. GDPR will affect the data protection practices of organizations of all sizes inside AND outside of the EU who handle any type of personal data of EU citizens. It's imperative to understand the depth and ramifications of these new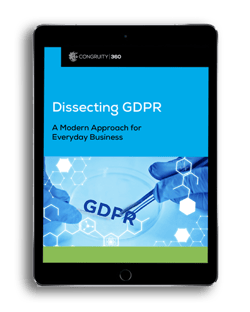 regulations as non-compliance can result in hefty fines and impactful corrective actions.

In this eBook you will learn:
The goals and timelines of GDPR
Why GDPR matters to businesses across the globe
The key changes to data management that will be set forth by GDPR
What your business needs to do to comply
Download the eBook today to start on the path towards GDPR compliance!